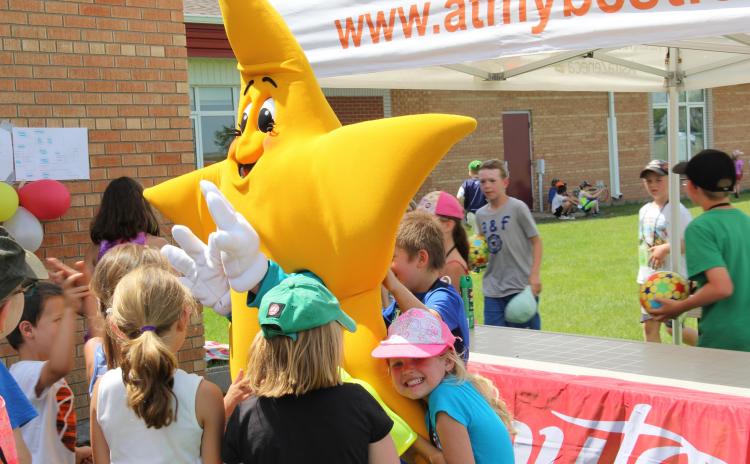 At My Best

 Play Day
What is an At My Best Play Day?
At My Best Play Day is a day dedicated to fun and games and is open to your entire school community. 
The goals of At My Best Play Days are to:
Provide opportunities to "kick-start" healthy habits or celebrate successful participation in the At My Best program;
Support students in making connections between physical activity, healthy eating and emotional well-being;
Build connections with parents and communities with a focus on healthy living; and
Promote the importance of quality Health and Physical Education programs.
Tools to help you plan your Play Day  
PHE Canada supports you in planning your event by providing access to the following free downloadable resources upon registration: 
Games and activity suggestions 
Family passport with take-home activities for students and families
To-do list
Scheduling template
Application for funding 
Budgeting template
Signage instructions & template
Emergency action plan
Job description for chairperson
Student volunteer request template and application form
Parent volunteer request template and registration form 
Formal letters of invitation
Promotional poster 
Media advisory template
Thank you letter
Certificate of completion 
Evaluation form
When will Play Days take place?
At My Best Play Day events typically take place in May or June of every year, but ultimately, it's up to you!
When is the deadline to register? 
Register by May 7, 2018 and be eligible to win a Signature Play Day event (see below for more details).
Register by June 4, 2018 and be eligible to win one of four $500 Wintergreen gift cards. Learn more. REGISTER NOW! 
At My Best

 Signature Play Day

Each year, PHE Canada partners with up to four Play Day applicants to co-facilitate an At My Best Signature Play Day. The Signature Play Day recipients are responsible for planning their event, with on-site support from PHE Canada. Check out last year's Signature Play Day.
What do Signature Play Day recipients receive? 
In addition to the At My Best Play Day materials, the selected applicant(s) will receive:
a visit from At My Best mascot, Rae the Star and PHE Canada 
a nutritious snack and exciting activity, provided by Saputo

 

a $2,000 grant for initiatives that support the At My Best philosophy from PHE Canada and Saputo

 

following the Signature Play Day event
How do I qualify for a Signature Play Day?  
Complete our Registration Form and be eligible to win. Successful applicant(s) will be notified in May. 
With your application, you may also choose to submit a video (2 minutes or less) that demonstrates how your school embraces the At My Best philosophy and/or how an At My Best Signature Play Day would support your school community. Here's how:
Create a video (2 minutes or less) – involve students, staff, and other school community members in the process
Upload the video to a sharing service of your choice (e.g., YouTube, Vimeo)
Share the link with PHE Canada when you register
Questions?