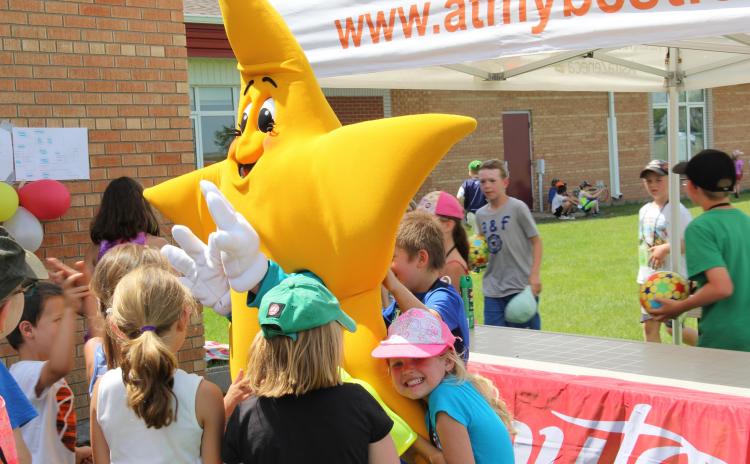 At My Best

 Play Day
What is an At My Best Play Day?
At My Best Play Day is a day dedicated to fun and games and celebrating healthy, active lifestyles. 
The goals of At My Best Play Days are to:
Provide opportunities to promote healthy habits or celebrate successful participation in the At My Best program;
Support students in making connections between physical activity, healthy eating, and emotional well-being;
Build connections with parents and communities with a focus on healthy living; and
Promote the importance of quality physical and health education programs.
In 2022, over 230 schools and 59,000 students took part in the At My Best Play Day, with 6 schools receiving a $1,000 grant to help advance health initiatives, and 1,000 students receiving a personal At My Best Activity Kit of their own. 
What You Get  
Upon registration, you will receive the At My Best Play Toolkit to support you in planning and executing your event by providing access to the following free downloadable resources:
Games and activity suggestions 
Scheduling template
Community partner request template
Student volunteer request template 
Parent volunteer request template 
Formal letters of invitation
Media advisory template
Student and volunteer feedback questions
Registration for the 2023 At My Best Play Days is OPEN. Register before April 14th, 2023 for a chance to win a Signature Play Day! 
For the latest news and updates, make sure to register for the At My Best Program, follow @PHECanada on social, and subscribe to PHE Canada's e-mail communications.
Questions?